Double Trouble: Kara Maria & Enrique Chagoya
9/7/2021
Double Trouble: Kara Maria & Enrique Chagoya
Saturday, September 18, 2021 - Sunday, January 2, 2022
This exhibition reviews the revolutionary spirit of Chagoya and Maria as an artist-couple, artists-activists, and their decades-long contribution to the Bay Area arts scene. Chagoya's unapologetically satirical creations alight in Western historical and pop-cultural imagery and icons to speak to complex issues such as immigration and other socio-economic challenges of our day. Maria's colorful, playful canvases conceal and reveal themes of ecological collapse and power conflicts between humans and the natural world.
Guest curators: Gwen Mercado-Reyes and Joey Reyes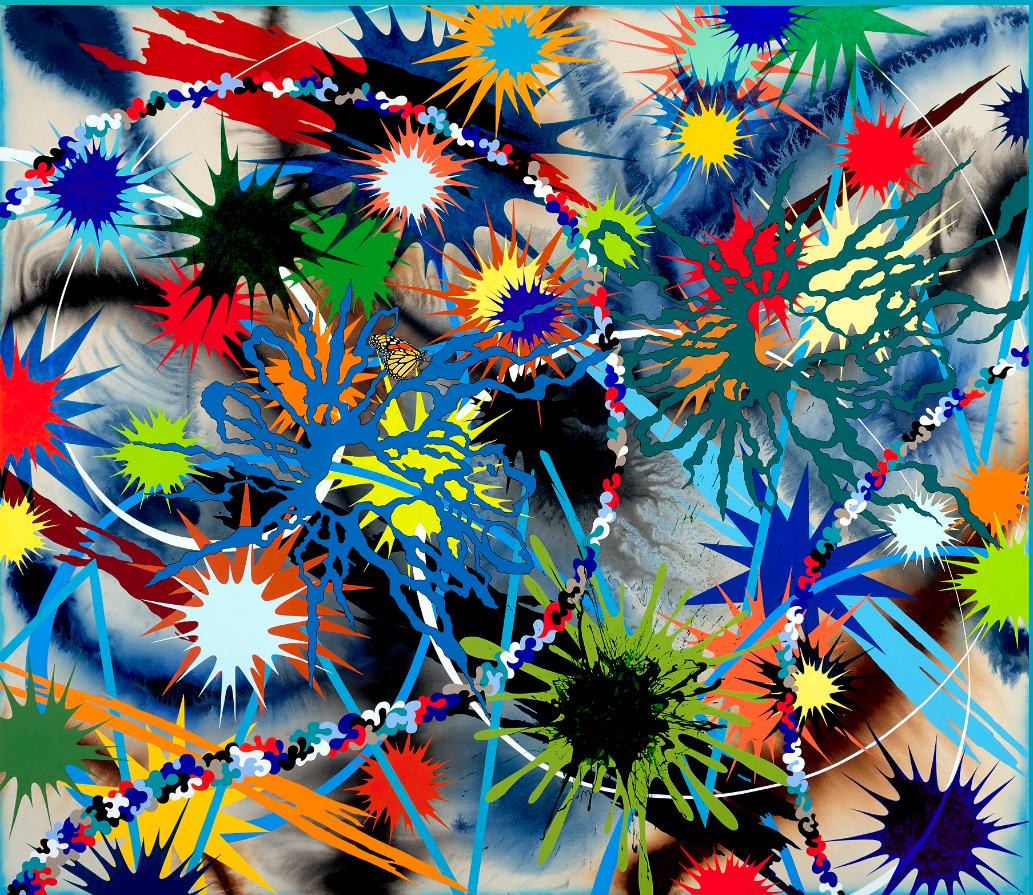 Opening Reception: Saturday, September 185 - 6pm, Patron's Reception 6 - 7:30pm, Members and General PublicFree for SVMA members / $10 for non-members.Registration is required for all reception guests, including members.Masks required for this event.

Sonoma Valley Museum of Art
551 Broadway
Sonoma, CA 95476
Hours: Wednesday - Sunday, 11am - 5pm
707-939-7862
www.svma.org